Signagelive Spring 11 released today with masses of great new features
Our Spring 11 release will go live today with some great new features and updates to the Signagelive platform.
We have listened to  feedback from you, our customers and incorporated many of the things you have asked for in the Signagelive Spring 11 release, so here is what you can expect:
Cross Browser and Platform Support
Our Spring 11 release sees Signagelive move to full cross browser and operating system support, now you can manage your Signagelive network from your Mac or PC anywhere in the world!

Multi-lingual user interface
Signagelive has now been updated to support multiple languages* and will intelligently recognise your chosen language from your browser settings and serve-up the Signagelive experience in your native tongue.
* Language packs will be added from April onwards, please contact us to find out when your language will be available.
New Layout Designer – Photoshop™ for Digital Signage
The biggest enhancement to Signagelive in the Spring 11 release is the upgrade of our Layout Creator to a fully functional Layout Designer, which brings the power of photo editing software like Photoshop™ to digital signage.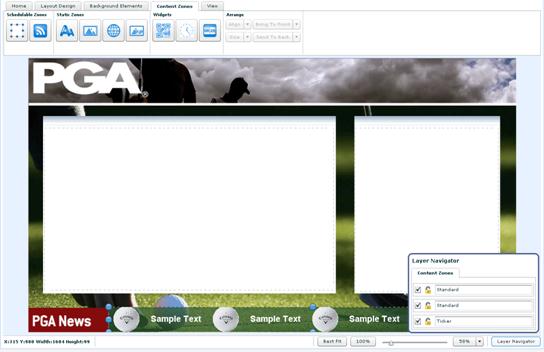 A full list of features are as follows:
Template Layouts
Library of background images
Ability to create your own layout templates
RSS presentation has improved, so that tickers can go left to right, right to left, top to bottom, bottom to top and fade
Text presentation has improved – text can be aligned left, centre, right, within shapes with background images/colours/alpha blend
Simplification of single asset deployments – e.g. a playlist is no longer required to put an RSS feed into a ticker and the feed can be added at design time
Ability to add custom screen resolutions
Enhanced layout design tools:
Creation of background layer within Signagelive
Ability to add shapes to the background layer, with alpha blends
Arrangement of layers – alignment, sizing tools, z-order
Zoom into/out of the designer
Enhanced support for custom fonts – all system fonts will be available to use in the designer with the ability to upload them at the point of saving
Layer navigation and duplication
QR Code widget
Improved TV capture support in the media player
Asset validity support in Media RSS feeds
Bringing Interrupts to everyone
The Interrupt feature in Signagelive allows local events such as; touch or a key press to change the content being displayed on a Signagelive Display Edition player. From customer feedback, we realised that the setup and deployment of interrupts was too difficult, so we have greatly simplified the process to make Interrupts accessible to all.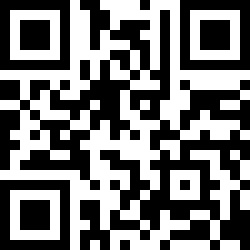 Scan your screen for more information
QR Codes (Quick Response Codes) are special barcodes that can be scanned by any smartphone using a free app and when scanned, will take the user to a website on their phone, call a number or send a text. The Spring 11 release of Signagelive includes a new QR Code widget that you can add to your layout and configure to enable mobile users to interact with your screen. This is a great way to provide them an offer, show them the menu in a restaurant or call a 24 hour sales line when a shop is closed.
Try the QR Code here to link to the Signagelive page on Jumpscan.
What's coming next?
In addition to the above, there are a host of tweaks and changes within Signagelive to improve usability and performance. However, we are always listening to our customers and their requirements so we are now hard at work on our plans for our Summer 11 release, which will add more great features to give you the tools you need to manage your Signagelive network.
Feel free to make suggestions on what you would like to see in future Signagelive releases by becoming part of the Signagelive community online.
We hope you enjoy the great new features in Signagelive and thank you for your continued support.
Kind Regards
Jason Cremins
Co-Founder & CEO
P.S. If you have trialed Signagelive in the past and would like to try all of our great new features then drop an email to sales@Signagelive.com and we will see what we can do to set you up with a new 30-day trial.
https://signagelive.com/wp-content/uploads/2013/08/sl_icon.png
256
256
Jason Cremins
https://signagelive.com/wp-content/uploads/2022/06/SL_340x156_side.png
Jason Cremins
2011-04-14 10:00:09
2017-03-06 07:25:36
Signagelive Spring 11 released today with masses of great new features